Some links in this article contain ads that support my bicycling habit, dog obsession and the upkeep of this site. If you purchase anything recommended within this article, I will receive a small compensation. (ie"#ad or advertisement ) See the full disclaimer here.
Can you say it? "I'm Living My Best Life!"
Do you believe it? That YOU are living YOUR best life? I just had a friend tell me that she thinks that I am!
The proclamation that you are living your best life can elicit some unique responses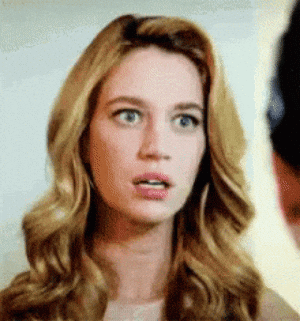 from those who know you well. Would they agree or would they shake their head in a quiet attempt of disagreement? Would you agree that either you are living your best life or you're not? Is there an in-between?
Today's "Best Life" topic is about living your best life utilizing meditation.
Can it really make all of your dreams come true? No.
How Can Meditation Help You?
It will help you focus on those dreams so you can make them a reality. Or, it could help you realize that maybe what you're dreaming of isn't going to make you happy in the long run.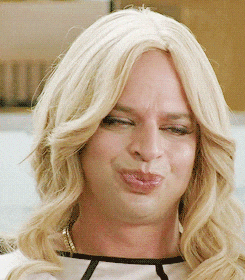 Meditation has also been proven to reduce your stress, anxiety, and pain. It can also clear your thoughts, help you sleep, lower your blood pressure, reduce inflammation, focus your energy and help you get more done throughout the day.
Would you consider that all of the above combined will help you live your best life?
---
According to a Psychology Today article, "20 Scientific Reasons to Start Meditating Today", Meditation helps to boost your health, happiness, friendships, and self-control. It also betters your brain both physically and cognitively. It helps your productivity, intellect, and authenticity.
Would you consider all of these a great beginning to living your best life?
So you're ready to hop on the meditation train but you have no idea how to start.
OR you've got a lot of ideas about it and that triggers hesitation.
Let's clear up the first question…
What is meditation?
Meditation is a mental exercise.
It's "sports" for your brain. And just like any sport, meditation is a form of mind training. One has to continuously show up to practice in order to get to the play-offs, big event, grand finale, Tour de France… you get my point. You can't learn it overnight and you must keep showing up in order to get the full benefit of it.
—-avertisement—-
https://showcase.shareasale.com/shareASale_liveWidget_loader.js?dt=11082019163750
shrsl_ShareASale_liveWid_Init(35002, 2198219, 'shrsl_ShareASale_liveWid_leaderBoard_populate');
Is this too ambiguous? That's because meditation can be practiced in many different forms.
While you are meditating you are essentially working these three objectives:
concentration

observation

awareness
Now, this is where the question of how you practice comes into play.
How do you meditate?
Meditation is practiced in several different forms. However, it can be broken down to:
Sounds like sports, doesn't it?
Ways to Meditate:
Take your time, as you read over the following forms of meditation. Find a form that you feel comfortable doing and start there. If you don't like what you chose or you don't connect with your original choice, try another. I've tried several so far and I find it handy to found a few choices depending on my state of mind.
Melissa Eisler's article; "11 Meditation Styles and Techniques Explained" gives an in-depth description of the following types of meditation:
Mindfulness

– Great for the beginner. (check out my article: "I'm Living my Best Life! Mindful edition" for my input on the subject.)

Mindfulness Stress Reduction

– Great for those who suffer from chronic pain, illness or anxiety. It's mindfulness, yoga and Western Medicine mixed. Great for the skeptics!

Primordial Sound Meditation

– Mantra-based meditation based on the vibration of the Universe at the time of your birth. Yes, this is a thing!

Insight Meditation (

Vipassana)

– Great for beginners, and it's breath-based.

Zen Meditation

– Breath-based, observant meditation including stringent details for the experienced folks.

Transcendental Meditation

– Structured, mantra-based meditation with attention to many details. It's the type of meditation that a lot of Hollywood folks swear by!


Loving-Kindness Meditation

– Yup, you're about to send out some love and feel the love. If you need love, try this!

Kundalini Meditation

– Energy awakening meditation leading to enlightenment.

Yoga Nidra

– It's done lying down and includes a deep, restful sleep.

Chakra Meditation

– Involves healing energy focused on areas of the body and spirit

Tonglen Meditation

– A meditation with a focus on suffering. For those of us who suffer from negativity and self-doubt.
For more information on the above meditation techniques, check out Mellisa Eisler's book for in-depth descriptions of the above topics:
"The Type A's Guide to Mindfulness:
Meditation for Busy Minds and Busy People"
Additional types of meditation include:
Movement Meditation

– Done during yoga, tai chi, swimming, running, dancing, cycling… just move.

Visualization Meditation

– Using creative visualization to realize your goals.

Guided Meditation

– A voice-guided meditation. This Great for beginners! You can use apps, videos or in person.

Sound Meditation

– Focuses on sounds around you.
If you're hesitant because of your religious beliefs check out this great article regarding meditation within religions: News Medical Life Sciences, "Meditation Spirituality and Religion"
Conclusion:
Meditation is simple. Don't make it complicated. Carve out 20 minutes in your day (the time it takes you to stand in line at Starbucks) and just do it. Hide in a closet for 10 minutes in the morning and 10 minutes in the evening if you have to.
You don't have to find some mountain top to meditate upon, although that would be dreamy!
Given all of the reasons listed above including the referenced articles and books, meditation should be as important as eating and buckling your seatbelt.
Do you have any suggestions on meditation? What's your favorite type? Let's discuss it!
Sources:
Emma Seppälä Ph.D., "20 Scientific Reasons to Start Meditating Today", Psychology Today, https://www.psychologytoday.com/us/blog/feeling-it/201309/20-scientific-reasons-start-meditating-today
Melissa Eisler, "11 Meditation Styles and Techniques Explained", Mindful Minutes, https://mindfulminutes.com/meditation-styles-techniques-explained/
Melissa Eisler, "The Type A's Guide to Mindfulness: Meditation for Busy Minds and Busy People" https://amzn.to/2Qkceai
Sian Furgason, "Different Types Of Meditation: Which One Is Right For You?", Healthy Way, https://www.healthyway.com/content/types-of-meditation/
Susan Chow, "Meditation Spirituality and Religion", Meditation Spirituality and Religion, https://www.news-medical.net/health/Meditation-Spirituality-and-Religion.aspx
Tobi Dannemiller, "I'm Living My Best Life! Mindful edition", I'm Living My Best Life! Mindful edition
---
Disclosure: Some of the links in this post are affiliate links. If you click them and make a purchase I will earn a commission. Keep in mind that I link these companies and their products because of their quality and not because of the commission I receive from your purchases. All compensation goes towards the upkeep of this site, gallons of coffee, bike parts, and dog treats.